H.H. Sheikh Hamdan bin Zayed Al Nahyan, Ruler's Representative in Al Dhafra Region, received Staff Major General Salem Saeed Al Jaberi, Commander of the National Guard, accompanied by several officers.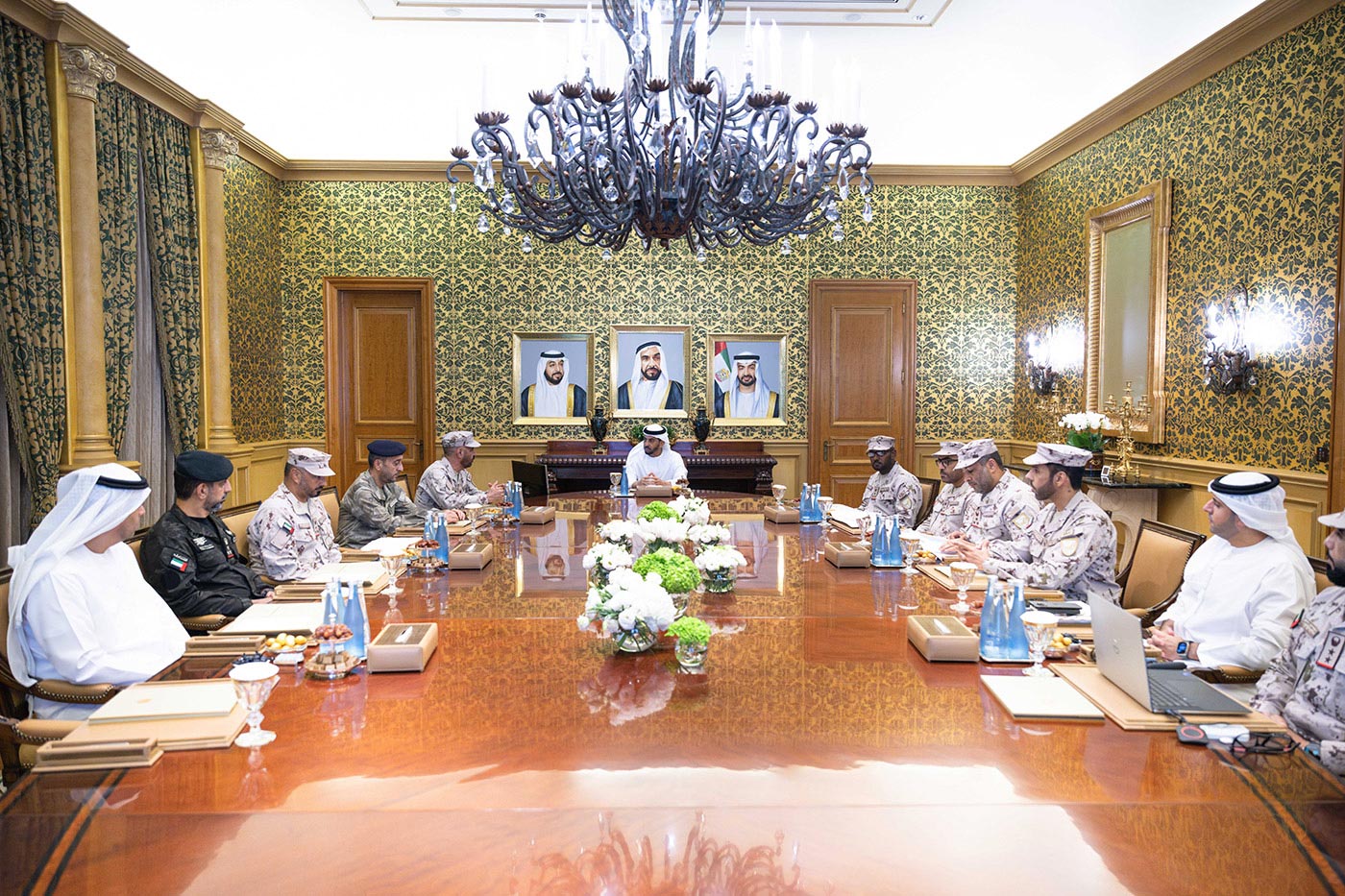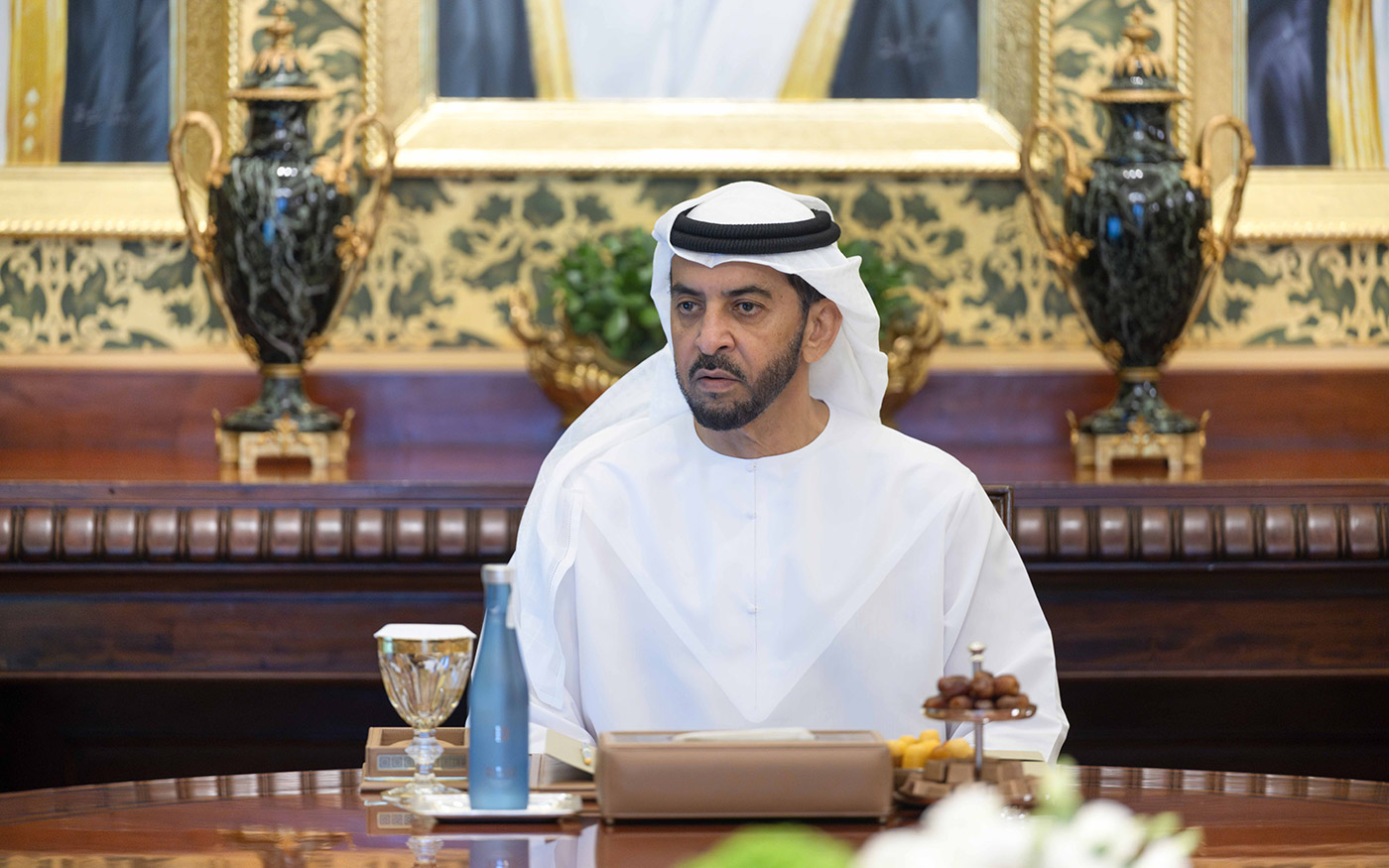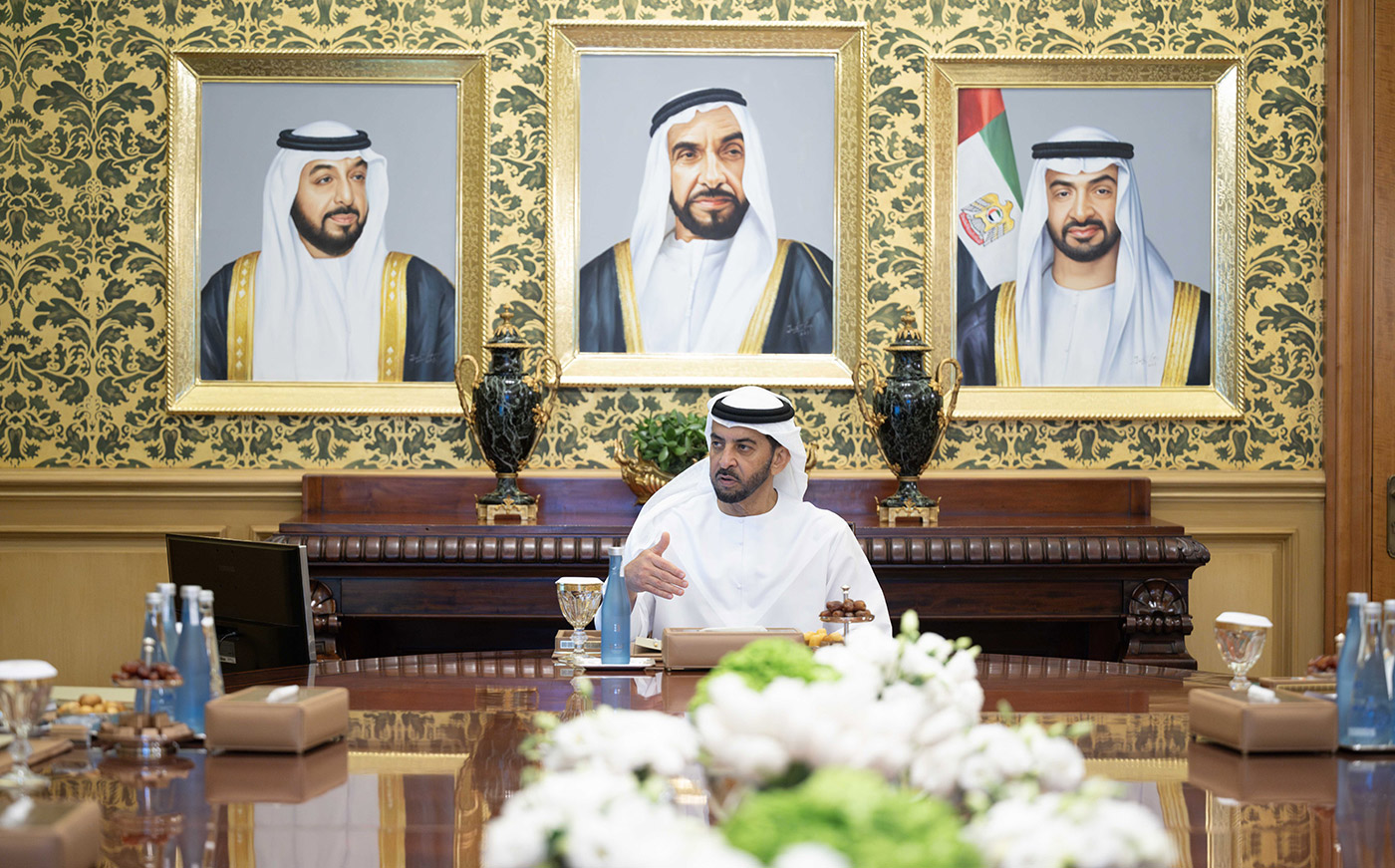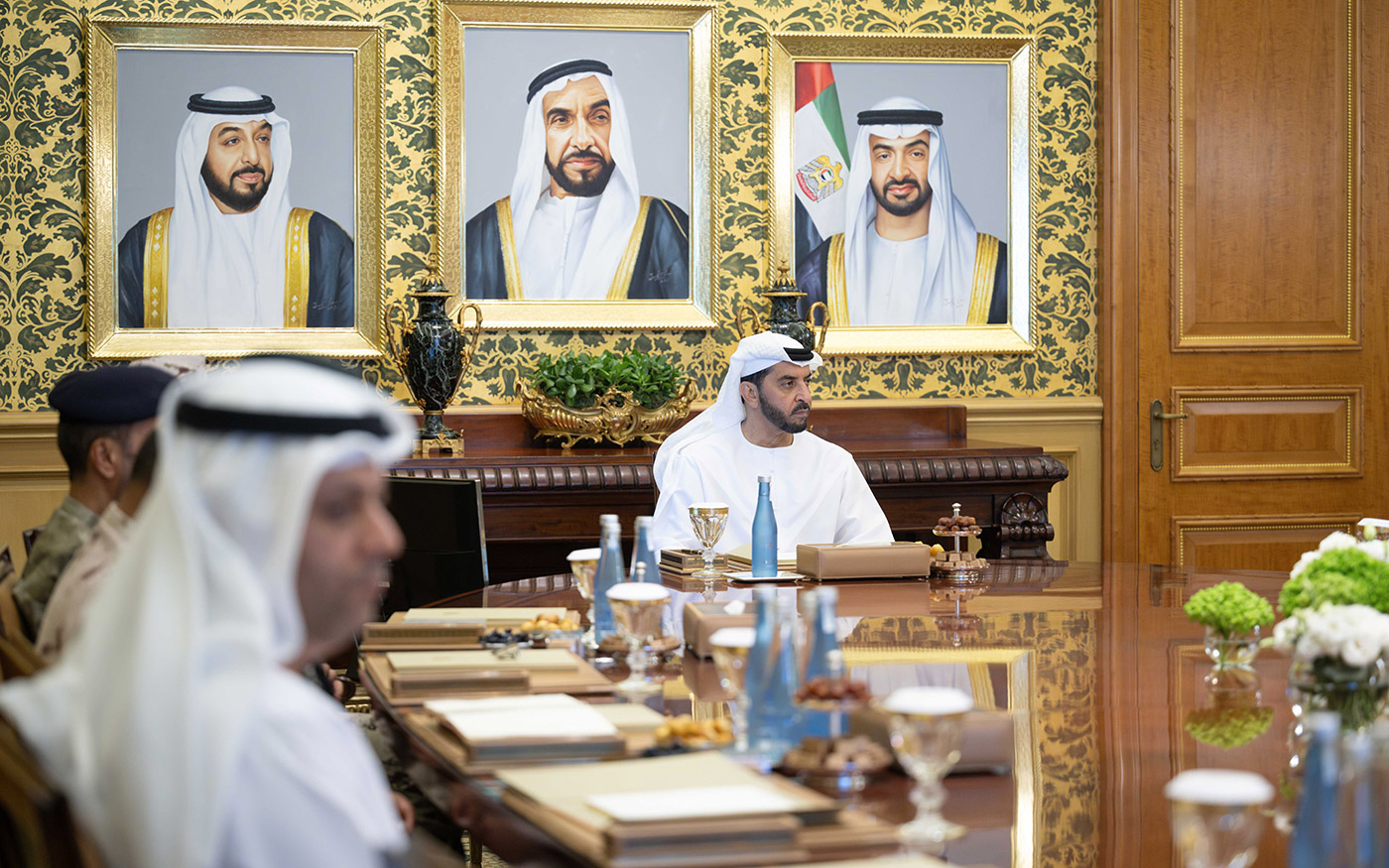 During the meeting, Sheikh Hamdan was briefed about the new identity of the National Guard's Command its vision, mission, role in the community, strategic and security objectives, and future plans to improve its security work and professional performance.
He was also informed about the working mechanisms and support provided by the National Guard's vital facilities.
Sheikh Hamdan highlighted the key national role played by the National Guard, commending the capacities of its personnel in preserving the state's achievements, maintaining its stability, and enhancing its security.
He stressed that the UAE's wise leadership constantly aims to enhance the readiness of its security entities, providing them with the latest developments in security technology and focusing on building qualified and trained cadres according to the highest international standards.
The Commander of the National Guard and the delegation expressed their happiness at meeting H.H Sheikh Hamdan bin Zayed and listening to his directives on advancing the nation.